07 Feb

How to Use Media Relations to Control Your Brand

With social media holding the megaphone for nearly every business these days, it can be difficult to understand why media relations is still important for your brand. Customers, investors and confidants alike are spending more and more time using social media channels to understand individuals and brands. But is your message reaching your stakeholders with social media as your sole marketing tool?

One important backbone of a business's integrated communication efforts is to establish a strong media relations strategy that continues the conversation of your brand and helps it remain relevant. While a social media presence is crucial for your brand, media relations efforts aid in keeping the conversation going with audiences you aren't currently engaging with or reaching.

Not only are news stories shared on TV, but also through news stations' social media platforms and websites. Because traditional media outlets also use social media for their businesses, the reach of your message is expanded to viewers you may not currently have access to. Although tricky, requiring extensive planning and research, adding a consistent media relations strategy can put your brand on the map and gain much needed attention for your business.

Reporters are oftentimes in search of hard-hitting news stories that will catch viewers' attention. As PR professionals, we look for ways to get our message to reporters in order to reach our clients' audiences and remind them of the positive impact they make in the community. Whether it's promoting a business expansion, a new endeavor or a community event, our goal is to convey our client's message in a way that gets the story covered and benefits business in a great way. How do we achieve that goal?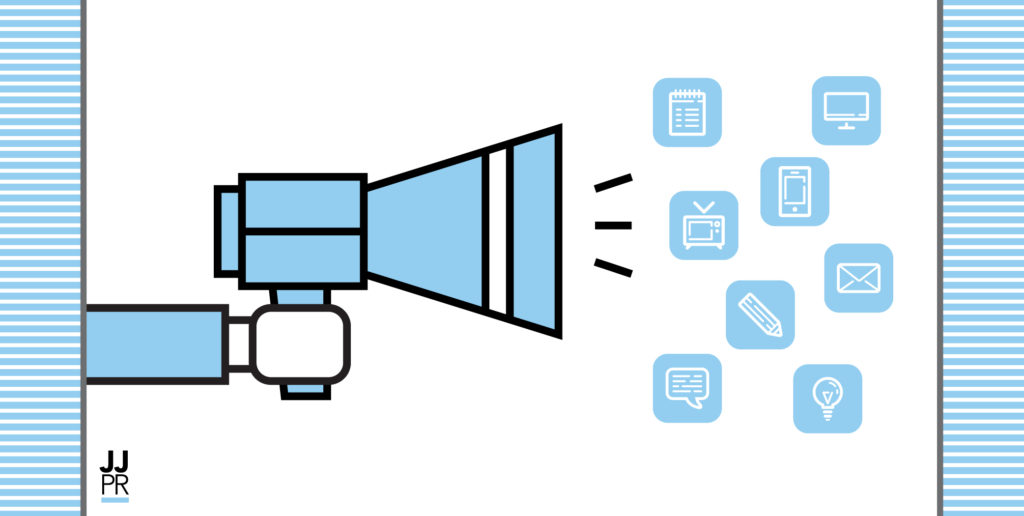 First, identify what your company defines as a successful news story. Does your company feel that success comes from being in the spotlight repeatedly? If that's the case, it's important to remember that success is not measured by the number of impressions from your news story, but by the quality of the message.
Second, determine the best avenues for getting your story out to your stakeholders by asking which news outlets are most effective in reaching your target audience. Research those news outlets and their focus. Read recent articles similar to those your company is looking to promote. Look at those publications' editorial calendars and what they are planning for future issues. If it fits with your message, use that opportunity to reach out to a reporter and pitch your story.
Third, spend time developing relationships with reporters to understand issues and stories they often cover. Look at those reporters' styles and what interests them – you'd never want to pitch a story on a business expansion to a reporter who typically only does warm, fuzzy lifestyle features. At our agency, we always say securing PR for our clients is 95 percent preparation, 5 percent pitching the story.
Finally, focus on your message so that it resonates with reporters and provides value to their audience. Creating a concise, interesting message can generate a quality story in news outlets that will help expand your reach to existing and prospective stakeholders.
These are just a few of our favorite tips for gaining media coverage suited to your story and your goals. We create unique plans, custom fit to meet our clients' needs. So, if you're looking to build your brand, let us tell your story.